A number of years ago, an amazing man, Professor Emeritus, architect, historian and author, Paul Malo reached out to me. Paul spent summers on the River since the thirties and was dismayed to witness the area's decline. He wrote a trilogy of books (Boldt Castle, A Floating World and Fools' Paradise) about the area's Gilded Age. In his words, "These books are intended to remind people how grand and celebrated this place once was. Your pictures show them what it still is. We need to hitch our horses to the same cart to help build a greater appreciation for what's here."
We became fast friends and collaborated on several projects, including my second book, Water, Wind and Sky which Paul not only named but also wrote the introduction for, selected many of the page pairings as well as helping me forge meaningful captions. Later, with Mike Franklin's help, we began ThousandIslandsLife.com magazine, now so capably stewarded by Susie Smith, who continues Paul's legacy of building a greater appreciation for the place.
Paul would be thrilled to see the Renaissance building on the River with many new, high quality initiatives like the Clayton Yacht House, the Harbor Hotel, Singer and Boldt Castle's ongoing upgrades and the Chippewa Bay Maritime Museum on the U.S. side as well as the Thousand Islands Boat Museum, Tree Canopy Adventure Park and the Ivy Lea Club on the Canadian side.
Now, eight years and over $25 million in the making, Brockville's Aquatarium adds considerably to the mix with its official opening on May 6th. Part of the Tall Ships Landing complex, Aquatarium was conceived and championed over many hurdles by Simon Fuller, a volunteer steering committee, a dedicated staff and many generous supporters who care deeply about the place and the mission.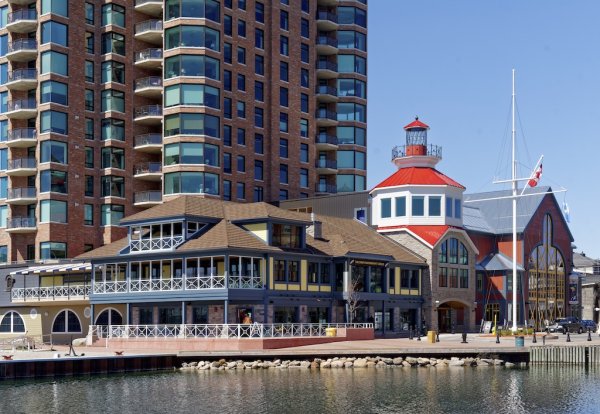 An extraordinary discovery centre, it showcases the entire region with the conviction that the sum of the parts is far greater than the whole. If, like me, you find yourself frequently struggling to explain to your guests why the River is so special, your salvation is now at hand.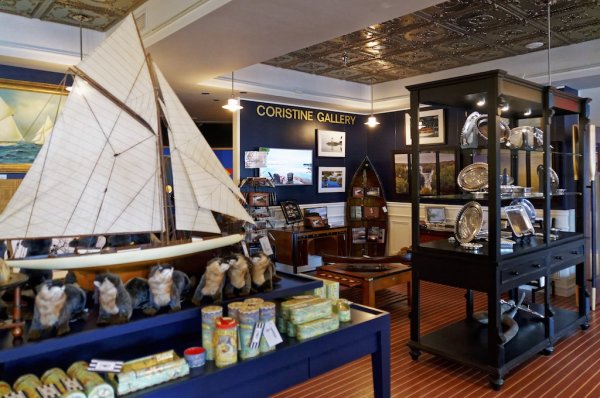 The Tall Ships Landing complex, located on Brockville's harbor, also hosts a stunning new waterfront restaurant, Tall Ships Grille and a fascinating, high quality maritime-themed retail shop, Dockside Living. I'm proud to mention that Dockside Living also includes a "Coristine Gallery" component that offers a wide variety of my art prints as well as books, maps, art cards and more.
I don't want to oversell this, but I'm pretty confident that the shop, restaurant and all that Aquatarium has on offer will blow you away. Do yourself a favor and make the effort to go. Before your initial visit is over, you'll have one opportunity to apply your day's admission towards a reasonably priced annual or family pass. You'll need one, because you'll be back frequently to show your guests and visitors exactly why you've enthused so much about the 1000 Islands.
P.S. Lyne and I have two homes available as vacation rentals when we aren't using them. Our tiny 500-year-old "chateau" in the south of France (the website has many new images from our most recent visit) and our shore cottage in the 1000 Islands are both available by the week or for longer stays from May through September.
P.P.S. With Mother's Day almost upon us, I hope you won't mind me reminding you that my newest book (Volume VII) might make a very appropriate gift for moms who love the River. If you're near Brockville, Dockside Living also offers earlier titles, prints and a wide variety of other unique River-themed gifts.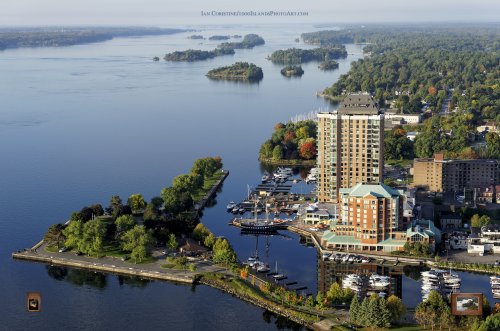 Comments
Thank you Ian. You take such beautiful pictures. They are all saved to my computer.
Karen Oltmann posted on: Monday, May 02, 2016
---