I'm guessing that with winter still upon us, this view of summer might be appreciated. I love lazy sleep-ins, but when I get a glimpse of calm and fog on the River at sunrise, any thought of sleep is gone. Mornings like this must not be wasted.
With no formal training, I've never considered myself a "real" photographer, but I have learned a few lessons along the way. One of the most important is never to expect that it will be like this again to shoot another day. It's never the same, so get moving quickly because dawn doesn't last long.
One of the first summers at the island, I got a wonderful foggy shot of it, but at the time cameras were still pretty low resolution. I've tried countless times to duplicate it with better cameras over the years in seemingly identical conditions, but no such luck. Decent shots, but never as good, no matter how many times I've tried.
On this particular morning last summer, my thought was to try for it again. No cigar, but then this one presented itself, making the early wake up worthwhile. So, as my old friend Carl Hiebert (a renowned Canadian photographer) once coached me; "There's only a single rule to photography - just show up." Truer words have never been spoken.
Enjoy!
Ian Coristine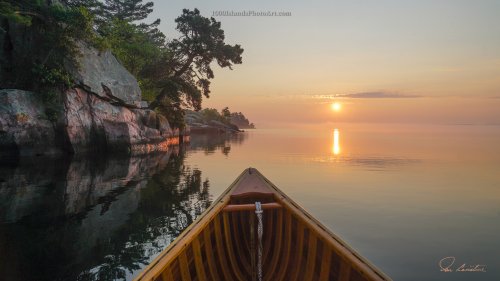 P.S. We have a cozy cottage on a couple of acres at the mouth of Jones Creek (part of the 1000 Islands National Park) available as a summer vacation rental on the River, as well as an exquisite little getaway in Provence, France. If you'd like to explore it and that corner of France, (it's just as compelling as the River, but in a very different way), there are many images on the "What's Nearby" page. Keep clicking on "Show More" to see all. If you'd like to explore the Jones Creek area, click here.
Vacation rental on the river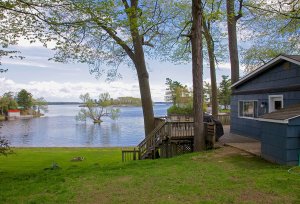 Vacation rental in Provence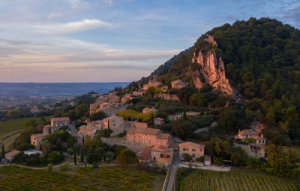 ---