December 2019
I apologize for not having produced a wallpaper in November and confess I am rethinking them going forward. I've never been one to welcome deadlines and after some 17 years of producing them, I'd like to ease off to offering them only when the inspiration strikes. There are so many past images in the wallpaper archives, that if you're having a moment of missing the River, you can surely resolve it that way.
There's another factor involved. All six books in print (except for a few remaining copies of Volume II) are sold out. I very much appreciate your support for helping this to happen. The fact is that doing each was an increasingly major risk.
I have always wanted to portray the River in a book with a physical quality that is in keeping with the place. Padded hard covers, matte lamination, spot gloss UV (to give the impression of a picture under glass in a frame) plus gold foil for the title and two different 4-colour maps as end sheets are very expensive. They really don't make sense for the usual low volume of a regional book. Only by buying ever more enormous print runs was it possible to keep the price affordable, thus the risk. For example, the last print run was 20,000 copies while a bestseller in Canada is 5,000.
Fortunately, it worked out for all of us. I had the pleasure of presenting a place we're all passionate about and you had the opportunity to enjoy my perspective and share it with family and friends who may not have understood how special this place is.
However, 17 years of inflation means the volume required to do it affordably again is ridiculous. With no possibility of doing another book, I no longer feel compelled to constantly chase light and images, a pleasant change. I'm not throwing away my camera, but new, worthy images for wallpapers will be fewer and farther between and I don't want to lower the bar to fulfill them.
Hopefully, TI Life's 8th Annual Photo Contest will help fill the gap. There remain only 6 days for you to send your 3 favourite images to the editor as it closes on December 6th. Medal Winners and Honourable Mentions will be shared in following issues.
I'm reaching back for this December's wallpaper image to one which I figure fits well with the Christmas season.
Having mentioned Christmas, almost all shops have sold out of the books, but should you wish any as gifts or to fill a hole in your collection, I've hoarded a couple of cases of each. To my surprise and pleasure, I've learned that these books are becoming sought after. One person shared with me that they had paid $400 for a copy of Volume I, so I'll hope you'll forgive me for asking a slight premium for these last copies.
Merry Christmas!
Ian Coristine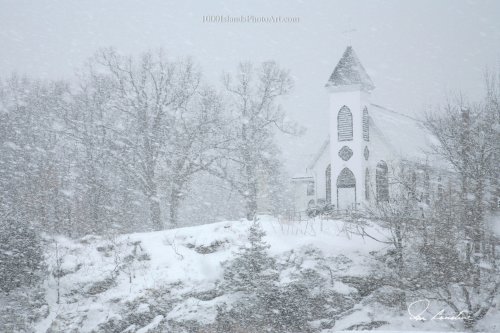 P.S. We have a cozy cottage for sale on the River at the mouth of Jones Creek. If you have an interest in it or know someone who might, email me for a 16-page PDF that will give detailed information.
We also have an exquisite little getaway in Provence, France available for vacation rentals. If you'd like to explore it and that corner of France, (it's just as compelling as the River, but in a very different way), there are many images on the "What's Nearby" page. Keep clicking on "Show More" to see all. If you'd like to explore the Jones Creek area, click here.
At the risk of making this seem like a classified, but knowing it will find a happy home on the River, I will mention we also have a low hours 2005 Rinker 232 Captiva Cuddy for sale with trailer. Please email me for details.
Cottage for sale on the river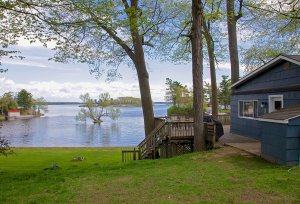 Vacation rental in Provence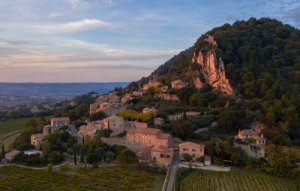 ---